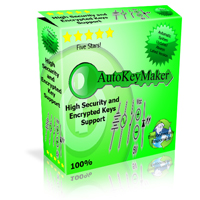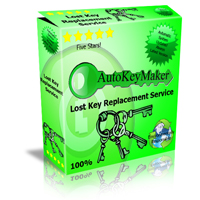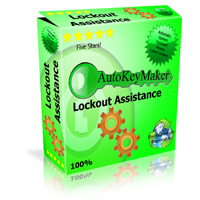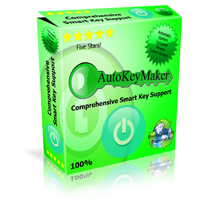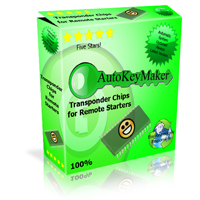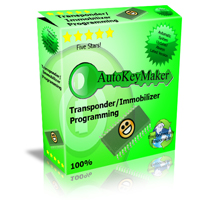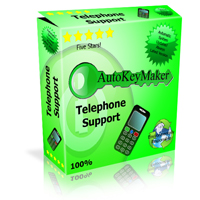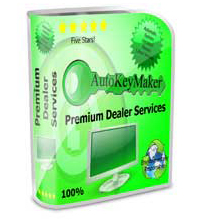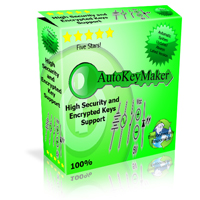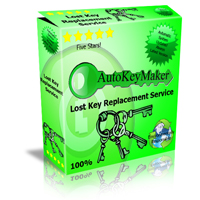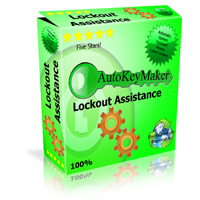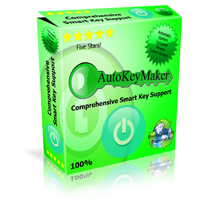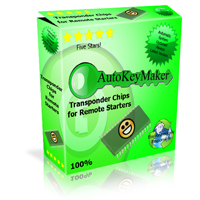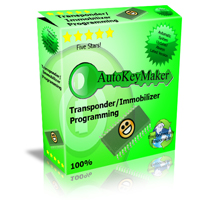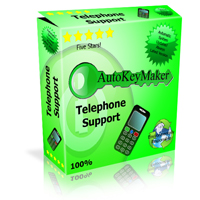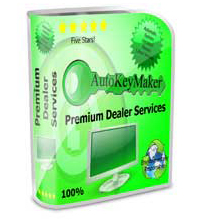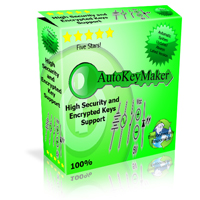 AutoKeyMaker Frequently Asked Questions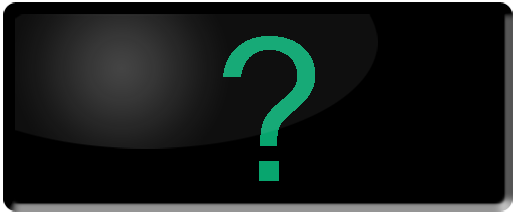 We understand the circumstances that prompt your call are not always very pleasant. We will do everything within our capacity to quickly resolve your situation so that you can get back to the things that you need to do.
Following are some of our Frequently Asked Questions. We believe that the answers to these questions will serve as a guide to create greater understanding as to what is involved in reconciling most situations. Feel free to call with your own questions and we will be sure to guide you in the right direction.
AutoKeyMaker Frequently Asked Questions:
I just bought a blank key for my vehicle on eBay, the dealer quoted me a high price to cut the key and program it; do I have any options or alternatives?
What do I do? I lost all of my car keys.
I cannot find my car keys and my car is unlocked. Should I lock it?
What is an immobilizer, what is a transponder?
Auto Key Maker made new keys to my car. I found my old keys, but now they don't work. Why did this happen?
Why are keys so expensive? Years ago, I got a key copied for $3.50. Prices have changed significantly, what is the difference?
How much is my service call going to cost?
Which vehicles are supported by Auto Key Maker?
Should I just go to my dealer?

What do I do? I lost all of my car keys.

In most cases, Auto Key Maker can generate new keys for your vehicle. Give us a call and let us know the location of the vehicle. It is helpful to have your 17 digit Vehicle Identification Number handy at the time of the call. This information is on your insurance policy, title, registration documents and in the lower corner of the windshield of your vehicle on the driver's side. Service is done onsite with no need to tow the vehicle.

Return to List of Questions

I cannot find my car keys and my car is unlocked. Should I lock it?

The answer to this question is really based on circumstances and is really up to the vehicle owner's discretion. Auto Key Maker specialists are able to enter locked vehicles, so if you need to lock your car, do so. The additional labor charges (when applicable) will be offset by the peace of mind that comes from knowing your car is less vulnerable to theft or vandalism. If the vehicle is in your locked garage and you feel comfortable with the car staying unlocked, it will provide for a quicker repair; in that, time will not need to be spent gaining access to the vehicle. Whatever you decide, Auto Key Maker cannot be responsible for consequences of your decision. Upon arrival, we will take every precaution to care for your vehicle as if it were our own.

Return to List of Questions

What is an immobilizer, what is a transponder?

These two words typically refer to the same system. The term used can vary based on vehicle manufacturer. The immobilizer system of the vehicle is an electronic system that searches for a unique digital signature that is transmitted from electronics in the head of the car key. Car keys are no longer just mechanical, with cuts that simply actuate a series of lock components (wafers). Car keys to most newer vehicles have what are called transponder chips embedded in the key head. Now vehicles use the mechanical cuts of the key to actuate the wafers which allows the lock to rotate, and then the engine control computer searches for a recognized digital signature from the transponder. If an incorrect code or no code is received, the vehicle will not start. It may crank, but will not start. Whether is does or does not crank varies from manufacturer. Transponder keys, with their embedded electronics are more costly than their previous mechanical counterparts. Additionally, the vehicle needs to be programmed to recognize the unique digital signature of the new key. The amount of time necessary to do this can vary based on vehicle manufacturer and also the availability or lack of a known good master key to the vehicle. If you are unsure whether your vehicle has an immobilizer system or not, we will be able to determine for certain, and get your vehicle running again.

Return to List of Questions

Auto Key Maker made new keys to my car. I found my old keys, but now they don't work. Why did this happen?

To understand the answer to this question, you must first understand the information under the topic "What is an immobilizer?". When Auto Key Maker came out and made replacement keys for your vehicle, it is very likely that we erased all other transponder codes from the computer system. This is done for your protection. Suppose that somebody stole your keys, this measure taken by Auto Key Maker renders the old keys useless for driving the vehicle away. Do not throw away those keys. In most cases, if you find your keys, it may be possible to reprogram them so that you have additional keys which can serve as spare keys or emergency keys. Give us a call.

Return to List of Questions

Why are keys so expensive? Years ago, I got a key copied for $3.50. Prices have changed significantly, what is the difference?

To understand the answer to this question, you must first understand the information under the topic "What is an immobilizer?". Years ago when keys were simply mechanical, it was easy to replicate keys with a minimum of tools and a very limited inventory of key blanks. Now, there is a tremendous diversity of automotive keys and technology; and equipment needed to generate these keys. Automotive security has evolved, and with this evolution, key generation is a more time consuming electro-mechanical function performed by very few highly demanded specialists.

Return to List of Questions

How much is my service call going to cost?

Of course the answer to this question will vary based on many different variables. Every attempt will be made to assess the situation and provide a fair estimate prior to starting work. This estimate may be done over the phone, but will usually be done on site. Because this is a small mobile business, payment is expected in full upon completion of the work; cash only.

Return to List of Questions

Which vehicles are supported by Auto Key Maker?

We currently have the tools and technology to support 90% of the vehicles that are most commonly registered. We support most American, Japanese and Korean vehicles. Limited support is available for European vehicles, but coverage continues to increase for Volkswagen and Jaguar vehicles. If you are unsure whether your vehicle is supported by Auto Key Maker, feel free to give us a call. Most of the time, we can help.

Return to List of Questions

Should I just go to my dealer?

You can, but you should also know that most of the time that simply creates a "Middle Man". Typically a car dealership will call a service like ours to come out when a "no key" situation exists. It is not their specialty and they would rather not be bothered. This work gets outsourced to us by the dealer, you pay a premium for the dealer service and they did not even work on your car, we did. Eliminate the "Middle Man", eliminate the towing charges, save yourself some money and call us directly. Additionally, you will find it interesting to know that Auto Key Maker often makes routine stops to dealerships to provide additional keys for their used vehicle inventory and customer cars. Hence, the slogan; "Car Dealers Trust Us, You Can Too".

Return to List of Questions

I just bought a blank key for my vehicle on eBay, the dealer quoted me a high price to cut the key and program it; do I have any options or alternatives?

Yes, call for details.

Return to List of Questions